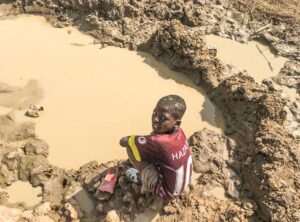 The village of Bouillagui is located 85 kilometres from Kayes, in the commune of Guidimakan Kerry Kaffo. The inhabitants of this village have been practising off-season farming for more than twenty years. Donkosira supported the last works for the women's market garden in 2020.
The oases you can see there.
There are gardeners who do market gardening next to these oases because of the lack of water. In the past, there was a lot of water there, which stagnated for 8 to 9 months after the winter. Now, because of global warming, there is a lack of water. The solution that these gardeners have found is to dig small wells in the marigots.
A gardener after the wintering.
He grows several kinds of vegetables during the first month of planting. He starts by putting beds in his garden. He does not use chemical fertilizers. He uses natural fertilizers such as animal dung to make the soil fertile.
---
Les commentaires sont fermés.